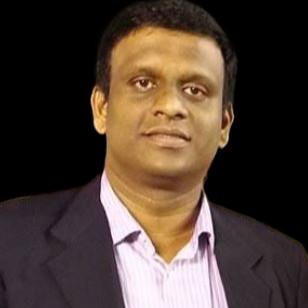 Dr. Sunil Basheer
Chairman, Innova Research and Technologies.
There is a steady growth in the International student flow to India. The increasing number of foreign students in India indicates the quality of education that  Indian Institutions are offering is better than the neighboring countries.
I appreciate the members of the FisaB in proving guidance for International Students in Bangalore and making a platform to bring them together.  FisaB's help for the students to experience and immerse themselves in the vibrant Indian culture and this allows them to blend into the student community easily and they get a chance to broaden cultural and intellectual horizons is very much appreciable. Many of the International Students want to settle in India which is a very interesting sign for the future. They also realise that when they go back looking for jobs they would stand out with their unique experiences in India.
India sends the most students overseas, after China. And the number of students who come to study in India each year is only a fourth of the number of Indian students who go overseas. Nonetheless, India is a major hub for students from developing countries.
Nearly 80% of all foreign students are enrolled in undergraduate courses and another 14% in postgraduate courses. Male foreign students outnumber their female counterparts in nearly all categories.
Karnataka is by far India's biggest hub for foreign students, accounting for one-third of all foreign students. Karnataka alone has more foreign students than the next three top states--Tamil Nadu, Maharashtra and Uttar Pradesh--put together
The Indian government aims to increase the current higher education participation rate from its relatively low level now – 18% (compared to 26% in China and 36% in Brazil) – to 30% by 2020. The Government of India is keen on enhancing the attractiveness of India as a destination for international students. At the same time, some Indian institutions are keen on making use of the 15% additional seats available to them for enrolling foreign students. It also helps in enhancing the global reputation and global rankings of some institutions.
We at Innova Research and Technologies is proud to be a part of FisaB's different activities especially their online presence. I also take this opportunity to appreciate the President and members of the FisaB for their excellent work for the foreign students' community in India. We wish them all the very best from Innova Research and Technologies .